Hostel dormitory living or dorm living is unique. Let me tell you why.
The shrilling alarm reverberated throughout our darkened room. "Shit" came a voice from above, and groans came from every corner of the room. Yes, another eventful day in the life of a traveller staying in a hostel dorm had begun.
Cheap and clean accommodation
Now don't get me wrong, I think hostels offer some great advantages to travellers. They are most importantly cheap. Their staff provide some valuable travelling tips and links to jobs. They have many necessities like showers, fully equipped kitchens, laundry, cafe, bar, etc. to make your stay more comfortable. They are often found in convenient locations near public transport. And they are a great way to meet other travellers.
But when awoken from a peaceful sleep at 5.30 in the morning because another occupant of your room has to catch a train or bus, you totally forget about the advantages. Instead, you vow tonight you will stay in a hotel room on your own. If you do, check out Booking.com to compare and book something. But when night comes and you are posed with the choice of either spending your whole week's budget on a single room for the night or having enough cash to last the whole week, you will usually choose the second option. Thus you spend another night in a hostel dorm.
Dorm living is an experience if you aren't used to it. You will be sharing with people you've never met before and sometimes will have to be very tolerant. Be prepared for people changing in front of you. People coming in late and getting up early. Zippers zipping, bags rustling, alarms going off, snorers, talkers and even bonkers (who are usually embarrassed in the morning!). Even readers who won't turn their light off.
Same sex hostel dorms
Most dorms are same sex dorms, but there are some hostels that place you in a mixed dorm. I remember arriving in Darwin after an 18 hour bus trip from Alice Springs only to find I was put into a four-bed dorm with three guys. I was too tired after such a long trip to worry about it and hey, the guys turned out to be alright. But if you would prefer to share with people of the same sex remember to mention this when you book or check-in. In most cases you won't be spending much time in your room anyway, but the time you do, you want to feel comfortable.
Another thing to consider when staying in a hostel is the number of occupants in each dorm. It can range from the average of 4-6 people to those where you find 8, 10, 12 or more. If you don't think you'd feel comfortable in a dorm with a dozen people, request to be in a smaller one.
Your health and sanity can suffer
Even though some don't mind staying in a huge dorm cause it is cheaper, I have met people whose health has suffered. A male friend always seemed to have snorers in his dorm. He was becoming crankier and crankier as the days passed because of lack of sleep. In the end he booked a room in a cheap hotel to get some sleep. Another friend copped a person with the worst foot odour and they wouldn't put their shoes outside for fear of someone stealing them.
It can be a bun fight for the best bunk
Although some hostels will assign you a bed, most travellers choose their own in the dorm. You won't find many that will swap if you don't like yours. It is usually first in, first choice of bunk. Lower bunks seem to go first. I've come to the conclusion that this is because of consideration to other travellers! You don't make as much noise when getting into a lower bunk as someone who has to climb to the top bunk. Also, they are easier to get into if you have partied too hard, and easier to get out of it you have to make a quick dash anywhere. Just watch your head!
Now with your bunk chosen there comes the question of bedding. Some hostels provide bed linen and blankets for hygiene reasons. While others prefer you have your own, so check this out before you book in.
Stay safe and secure in your hostel
A good thing to look for when living in a dorm is the security of your belongings. Sometimes it is not professional thieves you have to worry about, it can be your fellow travellers. Yes, we all know about those transients who steal your jewellery or camera and sell them quickly. But take care of items such as that expensive shampoo and conditioner you've just bought to bring your hair back to life. Or that new deodorant or that souvenir t-shirt. Most hostels will provide a lockable cupboard for you to store your things in.
Even though there are down sides of dorm living, if you asked me would I stay in a dorm again, I'd say, you bet I would!
If you are interested in staying in a hostel during your travels, or even working in one, check out Hostel World. This booking engine allows you to compare hostels and book your hostel stay.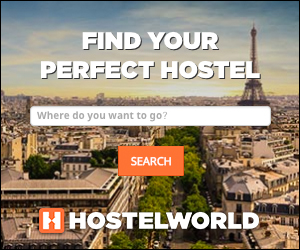 Sharyn McCullum has travelled most of her life thanks to her dad who worked at Sydney Airport. In her 20's she left Australia and spent 4 years on a working holiday in London before working and travelling in other countries. She currently calls Melbourne home.